Keynote: Applying Data Analytics and Data Science in Production Design/Optimization
According to a recent report by the consulting group, Rystad Energy, one hundred billion dollars of value could be saved with automation and digitization in the oil and gas industry. Yes, you heard it right, 10% of the estimated $1 trillion spent annually is the size of the digital transformation prize. In a quote from the report "in addition to cost savings, digitalization initiatives can increase productivity by increasing uptime, optimizing reservoir depletion strategies, improving the health, safety and environment of workers and minimizing greenhouse gas emissions – all which have significant value creation." With that target out there, you would imagine that just about every CEO, CFO and COO are chomping at the bit to get their share of that prize.
So how is the industry doing? There is no question that the C-suite of every company has already launched their own version of a digital transformation program. Tech companies are all over the industry conferences hawking their new emerging technologies, some of which already work and some are more glitzy PowerPoint presentations. Management consultants are getting hired to staff and direct from behind the scenes these digital programs and CIOs are once again getting seat at the table by describing their "cloud-first" programs. But still, "Houston, we have a problem". There is too much D (digital) and too little T (transformation) going on. This presentation will provide our opinion on the current state of digital transformation of the upstream Oil and Gas industry from the perspective of the Hope (what are the business drivers), the Hype (marketing effort from tech companies), the current Reality (the pilots and the investments) and the challenges ahead (organizational change and data foundation). We will also comment on the training efforts for the next generation workforce of petroleum engineers and the reskilling continuing education challenge for the current workforce.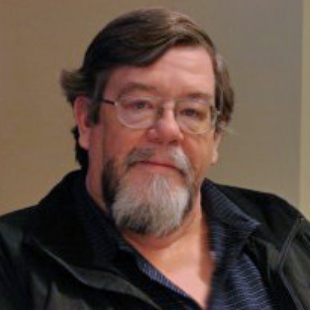 Jim Crompton
Professor of Practice, Petroleum Engineering Department, Colorado School of Mines
Jim has over 37 years of experience working in the oil patch for Chevron. Now, he continues his involvement by improving the data foundation for Oil & Gas companies, which means anything around the management of petro-technical and geoscience data to unstructured documents and sensor and field instrumentation, advancing the capabilities of modeling, and advanced analytics as applied to gaining greater insight into the performance of the digital oil field/ integrated operations. His other passion is mentoring the next generation workforce or digital engineers, geo-scientists and information technology professionals, which he does as a professor at the Colorado School of Mines.
His business plan is to become a valuable partner for companies trying to advance their digital oil initiatives. He is partnering with firms, like Noah Consulting who already are helping clients with information management challenges.